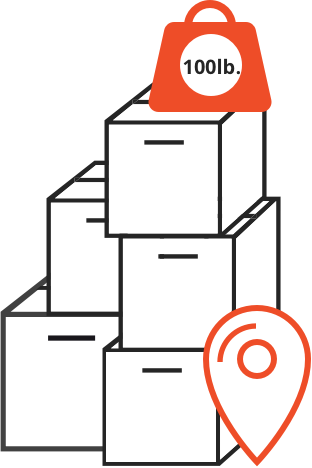 Shipping kit: 5 heavy-duty boxes
Heavy-duty double wall boxes for double the protection and stacking strength.
Delivery: 3-5 business days
3x medium boxes: 18L x 18W x 18D (in.)
2x large boxes: 24L x 18W x 18D (in.)
25 sheets of packing paper
1 roll of 3M packing tape
FREE* (just pay shipping and handling)
*Only available in the United States
Click here to contact us for international inquiries.
Ship your luggage, boxes & trunks, golf clubs, skis and more.
Just pack as you normally would for airline travel, and we handle the rest while you enjoy the hassle-free journey to anywhere in the world.
---
Travel like a pro and ship your luggage or sports equipment ahead and
with confidence.